Metal Roofs: Durability, Versatile and Energy Efficient
Residential or Commercial metal roofing are a great roofing option. Metal roofs are used today for commercial and residential projects including school buildings, warehouses, hospitals, hotels, houses, corporate buildings and retail complexes. 
Metal roofs significantly reduce energy costs, especially in commercial projects, here aare some of its benefts
Energy Efficient Roof

Long Term Sustainability Roof

30 to 50 Year Roof Life Expectancy

Wide Variety of Beautiful Roof Styles

Selection of Finishes

Customizable Roofing

Made of 30-60% Recycled Material

100% Recyclable
Kirkland's Metal Roof Specialists
Prosperity Constructions is your metal roofing Kirkland specialist. We have dedicated commercial installation crews and a well organized and consistent process. Whether you are interested in metal, Flat, or Shingle roofing, we can handle your roof replacement building with the best material possible.
Call us today or send us a message for your free estimate on a metal roof in the Kirkland area. We are the best Metal Roof Kirkland Roofers in the area!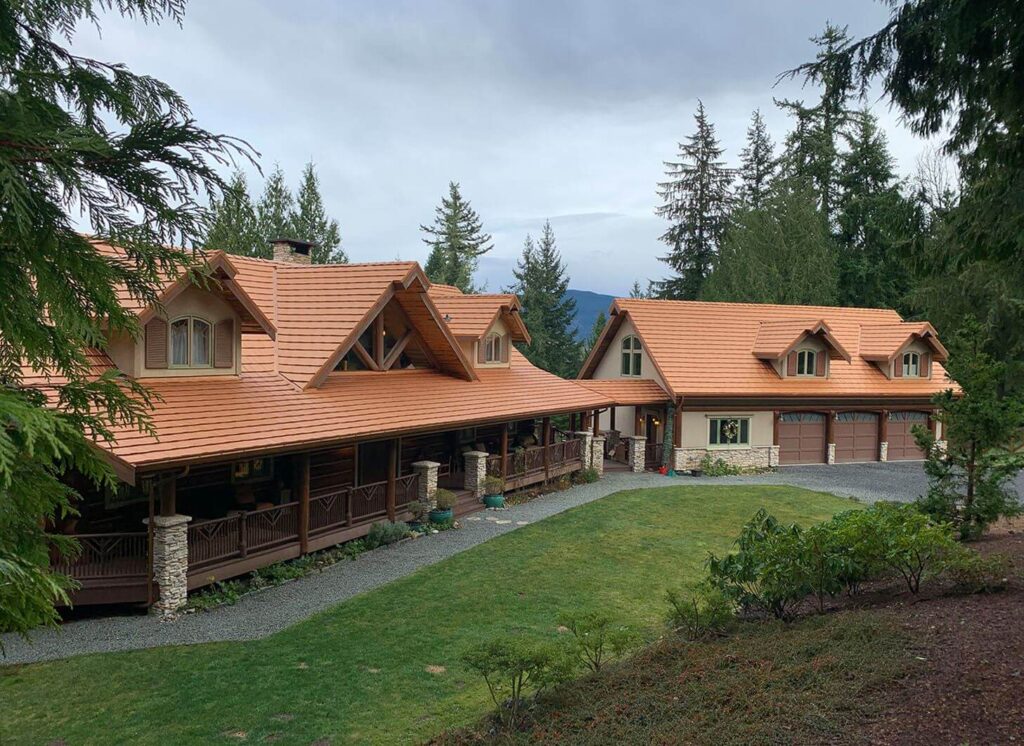 At Prosperity Constructions you only need to take 3 simple steps:
1. Get an Inspection and Estimate (With no charge)
2. After reviewing and accepting our proposal, we'll start your asphalt shingle project.
3. Within a few days we'll finish the job leaving no mess behind!
The Prosperity Constructions team works intelligently to guarentee your yard and landscaping stay protected and clean throughout the job.
Maisie Buckley
2022-08-26
Had them install a new roof in our house. Process went smoothly as planned. He was very informative and was very responsive with any concerns we had during the project. I would highly recommend Prosperity Construction for your roofing project.
Pauline Cabrol
2022-08-26
His crew were great! We discovered leaks during the last big storm and he was thankfully able to fit us into their busy schedule. Prosperity construction worked quickly and efficiently, all at a great price!
Great working with Prosperity Constructions and his team. Super fast and showed high level of integrity and character throughout the process of installing a new concrete patio
He and his team were great to work with. They were on time and the work was very high quality. I would recommend them for any concrete needs you may have. 5 stars!
He was fantastic to work with. Great communication. They followed through on everything they said - they arrived on time, completed the job, and made it look amazing.
Very prompt response on quotes. They worked on the project immediately after we agreed on the invoice, the next business day to be exact. The crews showed up on time and the job was perfectly excuted by the timeline given. Highly recommend the company.
They came out quickly and were able to fix our roof really fast! Will call again if we have new problems.
It's been very difficult to find skilled workers for home projects. He cheerfully agreed to look at our roof and fit us in that day. They did a beautiful job, came in under their bid, and we were thrilled. Thank you very much.
His team did a great job. They arrived early, fixed our roof quickly and expertly, sent us photos of their completed work and cleaned up before they left. They were kind and considerate, we would highly recommend.
Had a minor leak in our flat roof house which turned into a bigger leak with all the snow this month. The morning after the latest snow storm. I called them. They turned up and on time, cleared the roof to locate the leak and patched it same day. Provided picture before and after. Fair price and professional.